It occurred to me recently that within the next three to seven years there is going to be another crash in the housing market. This time it will not be caused by banks being over leveraged, real estate speculation, or the ineptitude of government. The cause will be new technology, and new manufacturing techniques.  Use of technologies similar to Contour Crafting will reduce the cost of constructing a new home substantially. In many cases there will be a 60 to 85 percent decrease in the cost of a new home.
http://http://www.youtube.com/watch?v=JdbJP8Gxqog
The resulting lower new home prices will devastate the existing homes market. Given the option people will more than likely purchase a home, custom printed to order, with 3 to 5 times the floor space, or opt for new home of the same size at greatly reduced cost. This great disparity in price will carry over to the banking sector, as existing homes become less desirable and difficult or impossible to sell. In the end, the likely results will be existing houses being sold for square foot price equivalent or below that of the newer 3 D printed houses. Over time 3D home printing technology will mature and becomes less expensive. Competition, optimization, and newer technologies will drive prices down even further. Leading to a reduction in new home prices over a period of several years. Towards the end of this downward spiral, many of the old  existing homes, will more than likely be sold for their raw land value as people begin consider them boxy, ugly, inefficient energy guzzlers, and undesirable.
The banks carrying loans on existing homes, that were built by hand, will be dragged down as people opt to purchase new homes that cost substantially less, or have many times the floor space. No amount of government intervention will be able to repair the damage, or save the banks owning these mortgages. This will be a multi-year housing price depreciation, which will also place downward pressure on the prices of the first several generations of houses built using 3 D printing. This fall in housing prices will continue until the automated creation of houses has been fully optimized, and profit margins become extremely slim.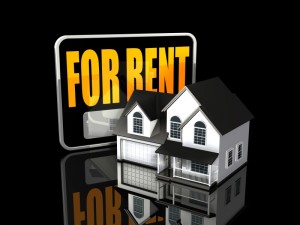 The banks can't win this one, and neither can landlords. With the continued downward pressure on home prices, will also come a downward price pressure on rents. Landlords with existing rental properties, will find it extremely difficult to rent their properties at a profit, or sell the properties, bankrupting many of them as people move into newer, more efficient, prettier, and less expensive accommodations.
All in all, this one technology is going to cause a serious reallocation of wealth across the entire planet, destroying many current industries and creating many new ones.