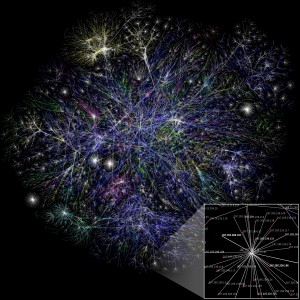 Welcome to the internet. If this is your first day here let me explain some rules to you.
There are two billion of us here and we all talk to each other. So, don't be a dick. Don't come here with an agenda, we will sniff it out and tell everyone.  It will not end up on the nightly news, but it will ruin your reputation. If you are here to spout talking points, we will ignore you. If you are here to astroturf a movement, push your political views, rally the masses towards your corporate agenda, feel free to try. No one will listen.
If you run a blog, allow everyone to comment, especially anonymously, and  do not require moderator approval to post. Censoring comments, and having rules on what can, and can't be said doesn't go over well here. People have reputations and will self moderate.
If you have a social media page, allow people to express themselves, and respond to their comments and concerns. The nature of the internet isn't the same as broadcast news. People expect interaction online, if they do not get responses they do not return. Do not create false comments online to present the image of being followed. It will be found out and fail.
Allow people to have their say and express their views. If you look out for people, are righteous, enlightened, and truthful, they will believe and believe and follow. In this place, we are not watching TV, we are interacting.
Remember, there are two billion of us here, once you lose our trust, it can never be regained, and you will not be remembered kindly. Please, do not poke the hornets nest, we are in here.